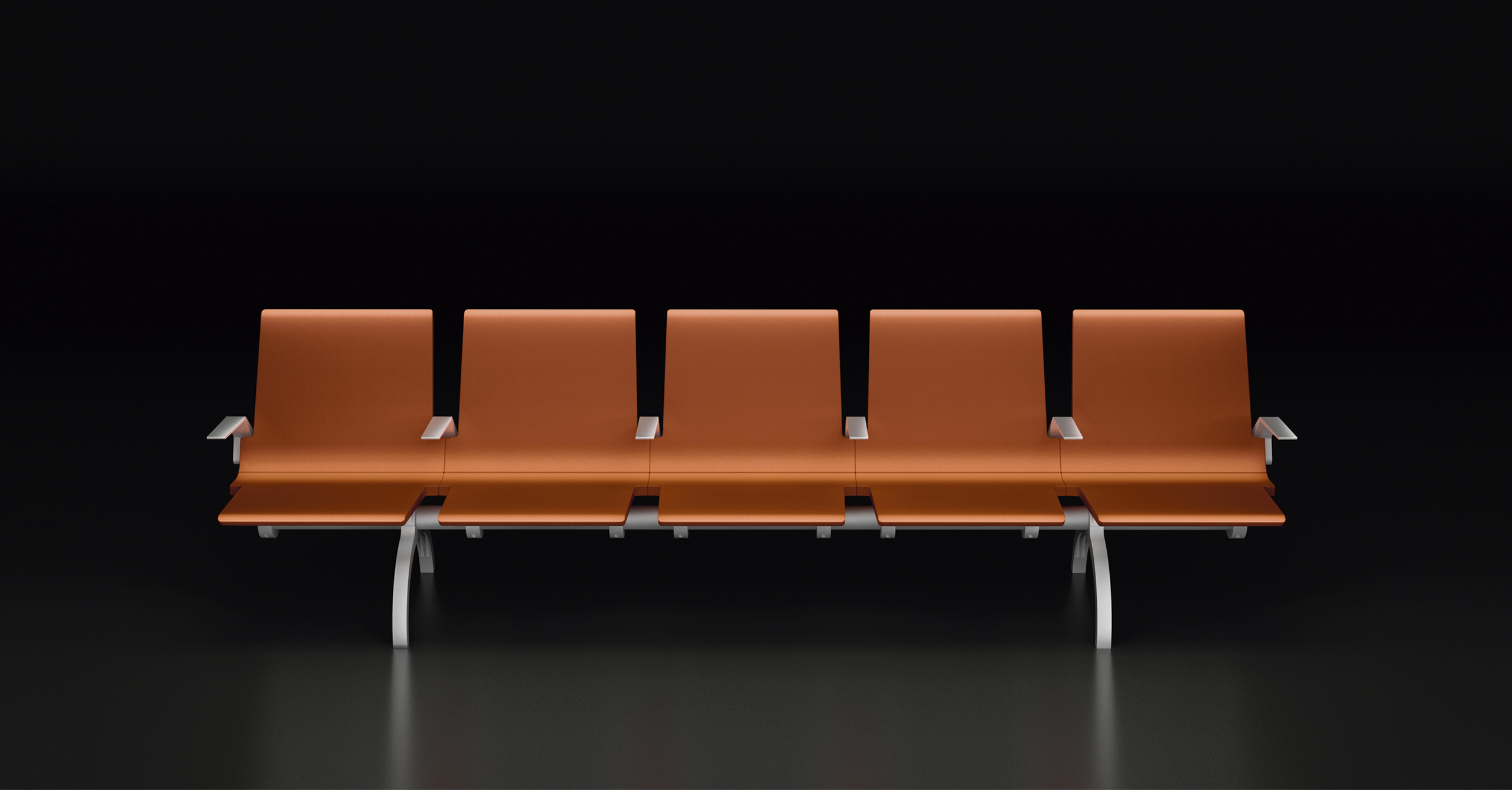 Imat is a brand specialising in seating elements for waiting areas and it joins Dhemen to design its new airport bench units.
The real challenge of this project lies in the confluence of very different requirements. Comfortable, hard-wearing, easy to clean and maintain are the prerequisites of this project.
Within these criteria, Dhemen designed a modular bench with minimalist lines, neutral and timeless, inspired by the elements of nature and how they solve similar situations.
Through this we find rhythm, repetition, continuity of line, and a morphological simplicity which become a starting point in generating a formal discussion, and give rise to a product totally integrable in many diverse situations and cultures, friendly in use and most of all, suited to the needs of the modern airport.